We have been working on many new functionaly that we are happy to share with you, such as the option for rich text formatting and the exciting launch of the VIKTOR community forum! We also released a new guide that you can use to create awesome apps. Continue reading to find out more.
Community Forum
We want to give the growing VIKTOR Community a new home where developers can come together, share experiences, and inspire each other. That's why we have launched the VIKTOR Community Forum!
In the Community Forum, you can:
Read about the latest platform developments
Ask for support and report bugs
Share knowledge and ideas
Request new features
Inspire people with the apps you proudly created
Feel free to ask questions, create new posts or reply to any of the existing ones. A team of VIKTOR developers will be ready to answer all your questions.
Join the VIKTOR community forum!

Rich Text Formatting
Make your apps prettier and easier to use by adding rich formatted text. You can add formatted text to the Parametrization, Summary, MapView, DataView, ToolTip, and much more using Markdown.
Learn more about rich text formatting in the documentation.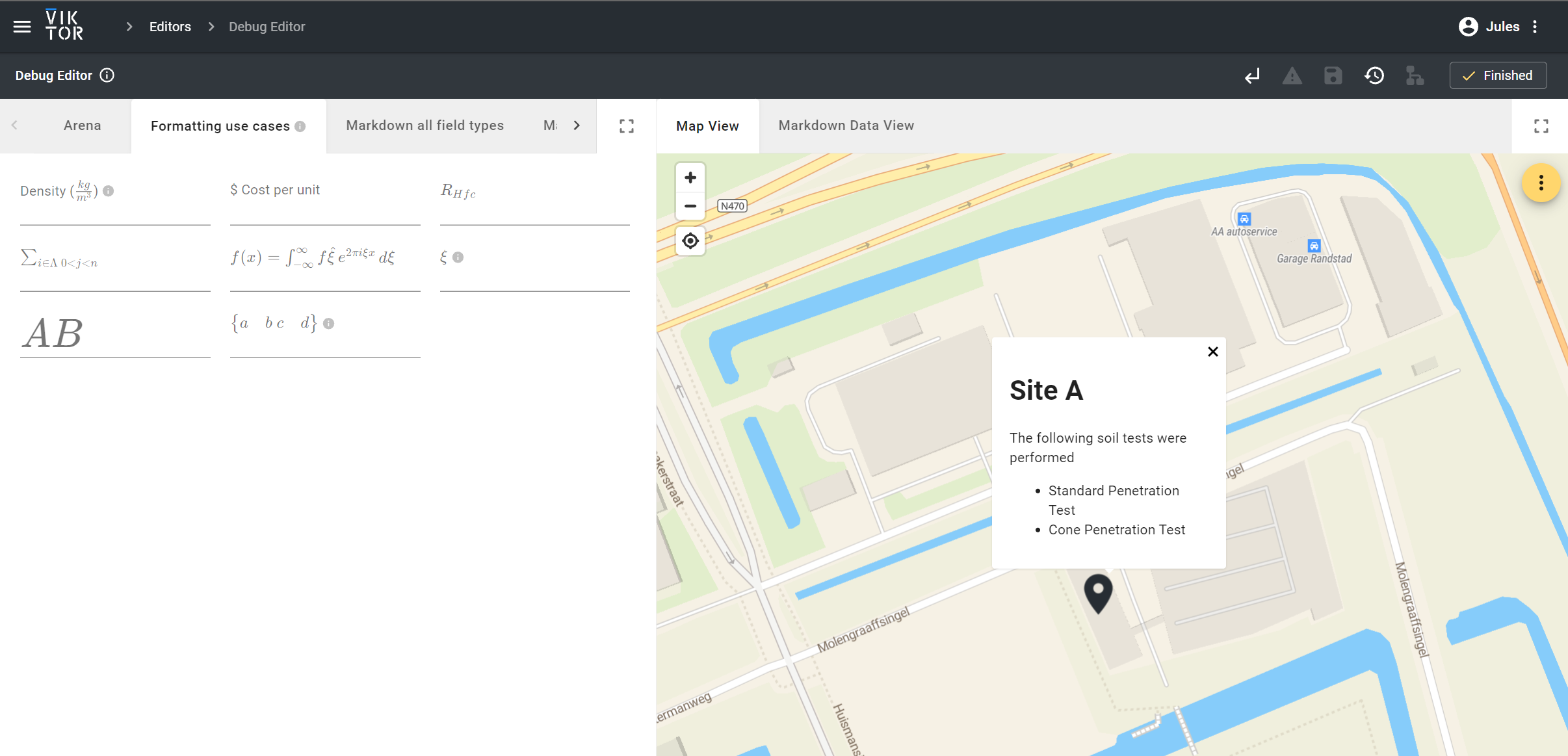 Download a New Guide
Do you want to build a successful application? This guide is here to help you build apps that provide real value to your work and that other people will definitely want to use as well.
In this guide, you can learn about:
An introduction to Agile and developing successful applications
Designing and planning your application
How and where to start coding
Gathering and processing feedback
Increasing the adoption of your app
Download 'Building successful applications' here.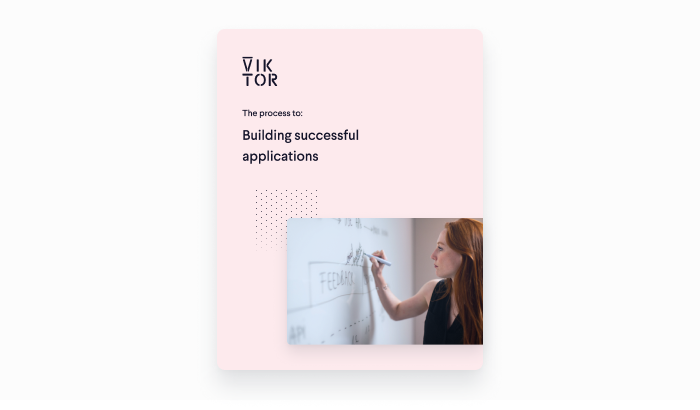 Coming soon...
Stepwise Editor
With steps, you can create a more linear and guided flow through your applications while keeping all of Pages' benefits. We expect that this new feature will significantly increase the user-friendliness of your apps by dividing a (complex) workflow into a series of steps that are easy to follow.
Advanced Search Page
The new advanced search page will make it possible to find entities more easily. Search by entity name and use the powerful filtering, selection, and sorting abilities to optimize your query. This feature will provide a better way to navigate through your VIKTOR app.
Other Changes
SDK
New version v12.6.0 is now available.
PLATFORM
Ability to select and deselect all options in multi-select fields
Errors on invisible fields are no longer invalidating the section and tab
Fixed issue with OptionField constraint violation not being cleared after one option remains and auto-selected
Fixed issue with geometry view orientation widget turning the geometry upside down
Increased account security. An account is locked after 10 failed attempts and needs a password reset
WORKER
Robot worker performance issues on a subset of results is fixed
Installer look and feel to new house style