Enabling parametric design
Quickly build and distribute user-friendly tools, customized to your project needs!
The power of parametric design
Create parametric design tools that are tailored to every individual project. Enjoy a powerful design process that leads to better designs in less time and provides flexibility to adjust to changes quickly.
VIKTOR empowers you to build and distribute custom-made parametric design tools that are hosted in the Cloud. Use our digital building blocks to easily build applications with user-friendly interfaces that provide understandable insights through interactive visualizations.
Take all project requirements into account and avoid communication errors by creating a total design solution that integrates across disciplines and connects different software packages. Enabling you to collaborate with clients and colleagues on a single platform.
Benefits of parametric
design in the Cloud
Learn more about the latest trends
in parametric design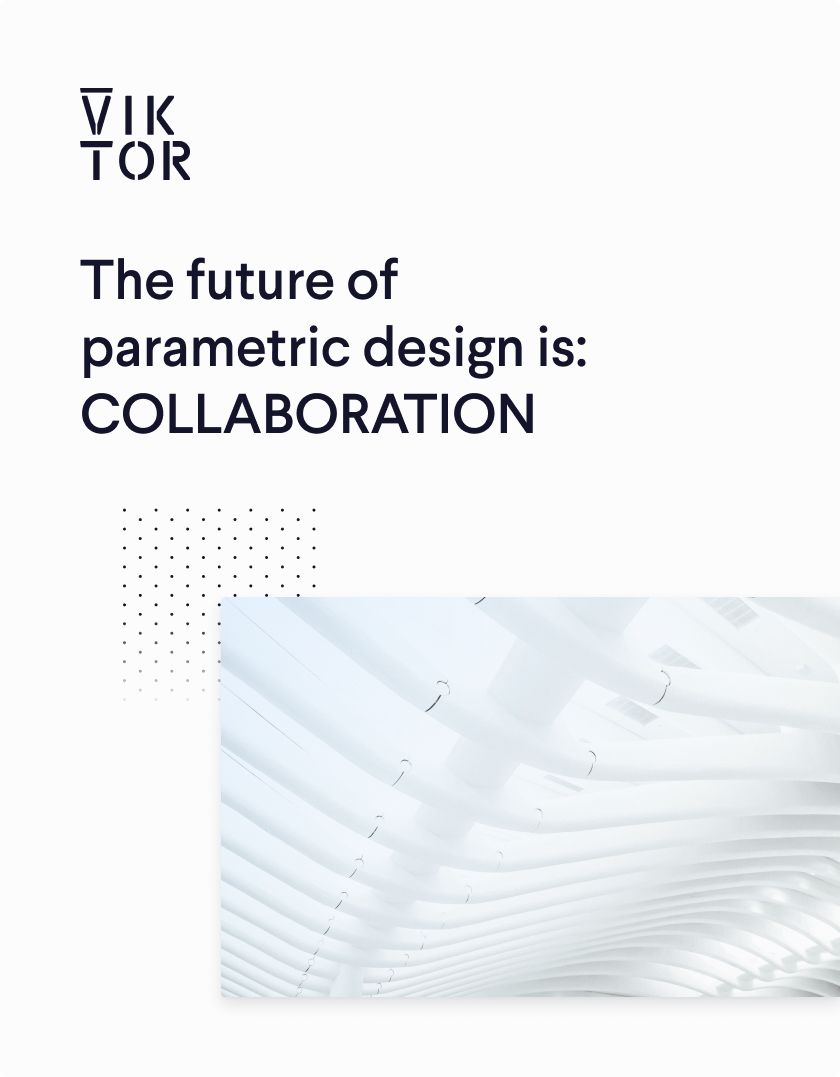 Generate better designs in less time
Get better insights regarding the impact of your choices and generate optimized designs in less time using parametric design in the Cloud.
Create a total design solution
Take all requirements into account and avoid communication errors by creating parametric design models that integrate across disciplines and connect different software packages.
Find the optimal design, quickly
Generate the best solution with the help of advanced optimization algorithms that calculate thousands of solutions in an instant with the power of Cloud computing.
Make better and more informed decisions
Directly evaluate the impact or risks of your choices. Compare multiple scenarios and make data-driven decisions using clear, understandable, and interactive visualizations.
Be flexible to change, without errors or delays
Adjust to new plans or circumstances quickly without giving in on the quality of your design.
Always be prepared for change
By automating and integrating all calculations within a single parametric design tool, you are always ready to adjust to any changes without affecting your planning nor sacrificing the quality of your design.
Keep everyone on the same page
Your parametric design tool is hosted in the Cloud where it serves as single source of truth that can be accessed by every member of the team with the right permissions. Throughout a project, the tool keeps track of all design changes made by everyone at all times.
Adapt your tools to all your needs
Enjoy the benefits of a flexible system that makes it easy to improve and expand your tools according to your needs. Once you are online, you can be sure that everyone always uses the correct version of the tool and data your working with.
See how others are
creating better solutions