With the Beam Analysis application, (structural) engineers, architects, and designers can easily perform simple 2D structural beam calculations to predict how a beam will behave under different loads and support conditions.
Through the publicly available application on the VIKTOR platform, you can experiment with the different input parameters yourself and see how the beam behaves directly. The application provides a user-friendly interface where users can specify the dimensions and properties of the beam and the type and position of the loads.
Parametrically define the geometry, from a simple beam to a complex truss structure.
Apply supports, point loads, and distributed loads.
Select a steel profile from a standard library (IPE, HEA, HEB)
Calculate and visualize resulting reaction forces, shear forces, bending moments, and displacements.
Optimize the required steel profile (based on bending moment).
The app's calculation core is anaStruct, a wonderful Python package created by Ritchie Vink.
Additionally, the open source code for the application is available in this GitHub repository.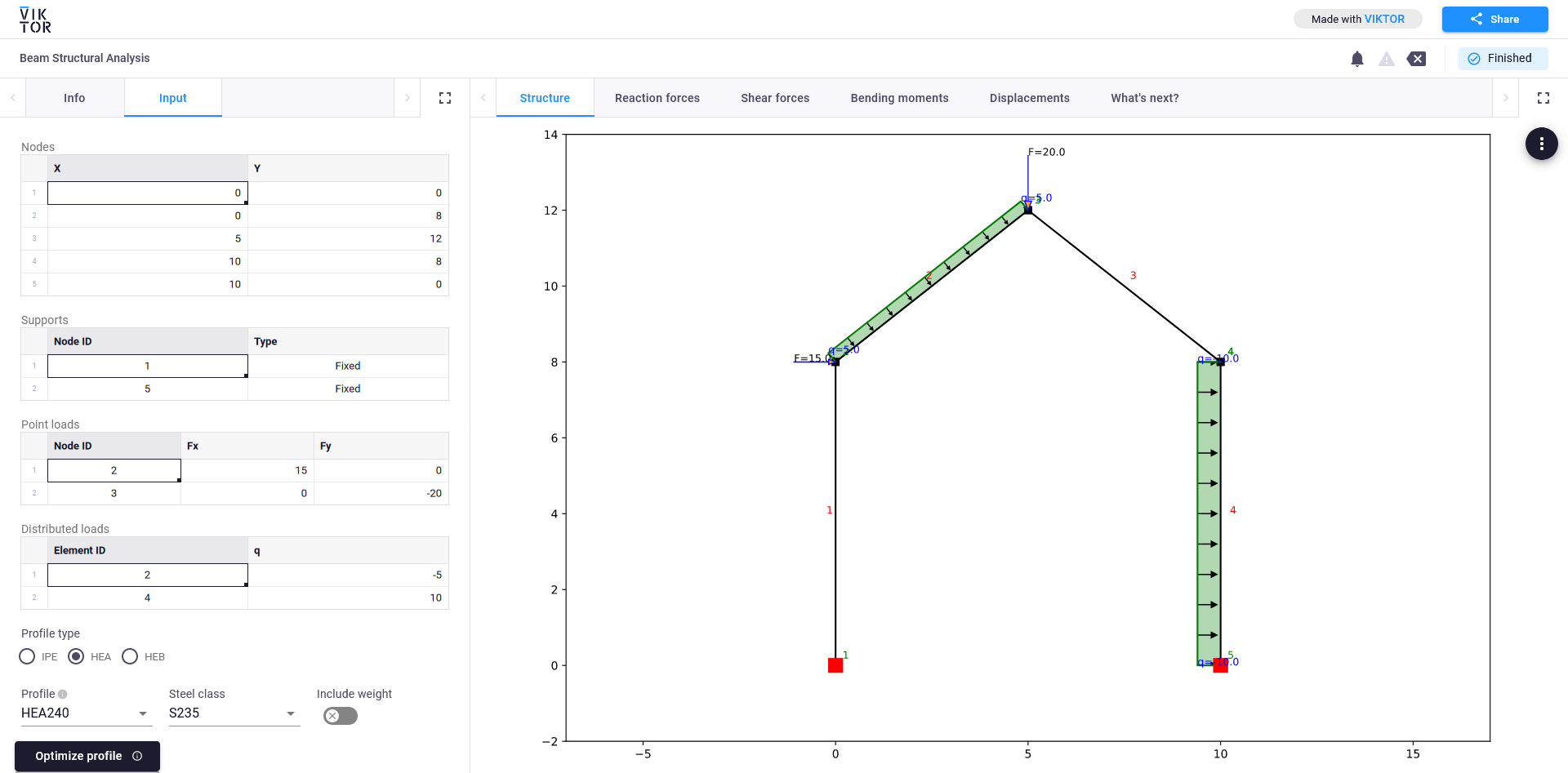 Please note that this is not a validated software package. The app can only be used for indicative calculations, correct results are not guaranteed.