October 26th, we hosted the second edition of the Python & Pizza night at our office in Rotterdam, where we welcomed many enthusiastic developers from different organizations for an evening of pizzas and building (their very first) web apps with Python.
Many thanks everyone who joined us for this edition of the Python & Pizza night at our office in Rotterdam. We had a blast eating pizza and developing apps with you, and we loved seeing your amazing work!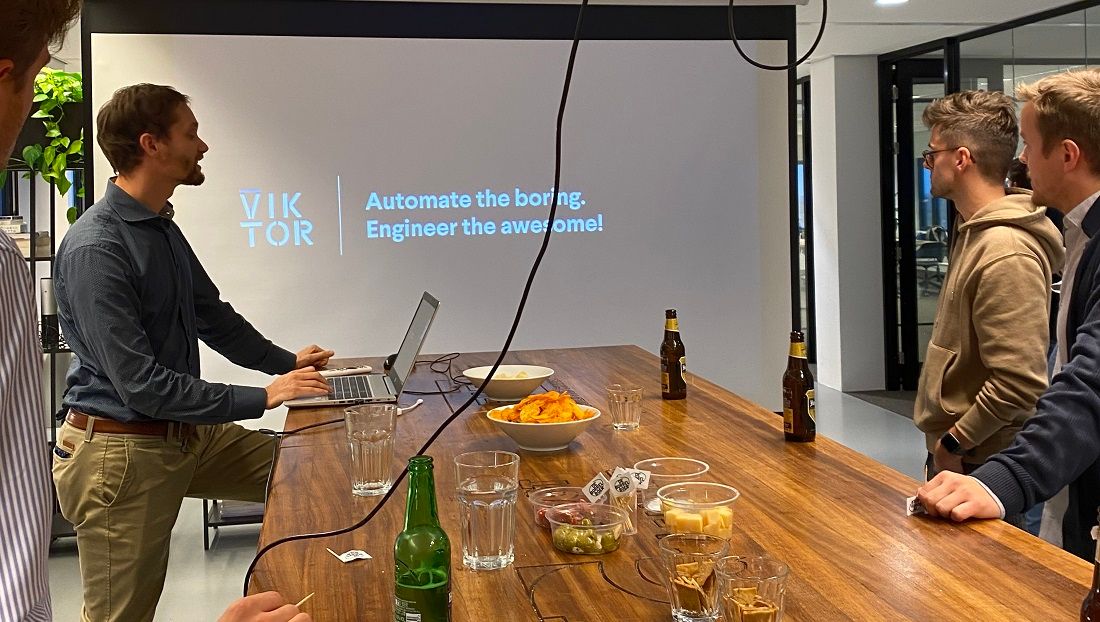 We loved having so many developers from different companies (Boskalis, Dura Vermeer, Heijmans, Mocean Offshore, Omexom, Port of Rotterdam, Royal HaskoningDHV, RPS, Smit) and with different levels of experiencing developing (VIKTOR) web apps together. Whether you just finished the tutorial, build your first app, or where there to continue working on your current project, it was great seeing such enthusiasm. It was especially remarkable that the guys from MO4 managed to onboard themselves and build a working application to place wind turbines on a map in just 3 hours!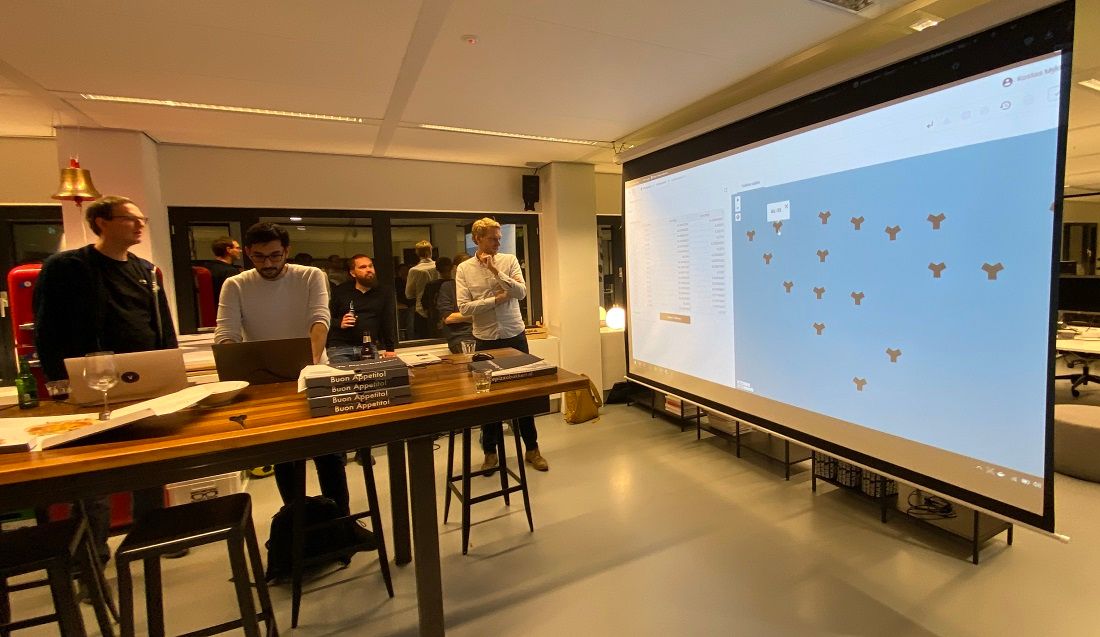 As you can see from the pictures, they were even so nice to give us a presentation of their application at the end of the evening. This was followed by a short sneak peek of upcoming platform updates by our Product Owner Stijn.
We are already looking forward to a next edition! Will we see you there as well?