It happens more and more often in the construction world: Smarter building through automation of calculation processes. Despite their heavy competition, constructors are even cooperating in this. But not all the time. For example, Heijmans build an application for the design of wind turbine foundations. On tour with Wouter Riedijk (CEO from VIKTOR) and Marcel Simons (manager Energy-Design at Heijmans).
Read the original article on heijmans.nl
A thick mist is hanging over the dark polder near Lage Zwaluwe when they arrive at Heijmans' construction site. In the distance lie the foundations of six wind turbines, currently under construction, spread over several kilometers: Constructions of piles, reinforcements, and concrete in different stages of completion. Heijmans designed these foundations and is now constructing them.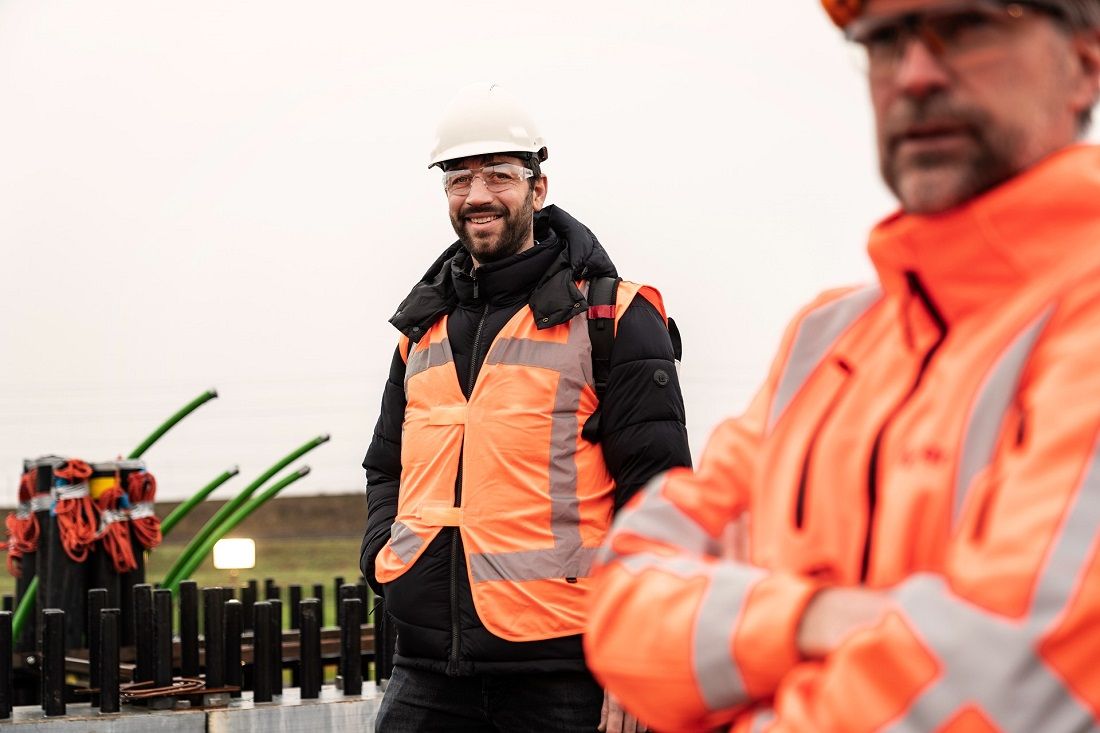 Wouter Riedijk, CEO of VIKTOR and Marcel Simons, manager Energy Design at Heijmans on the construction site of wind turbine park Klaverspoor near Lage Zwaluwe.
Calculation work
Noticeable is how the designs came to be: With the help of an application that Geotechnical Advisors and Constructors from Heijmans developed themselves on the low code application development platform VIKTOR. VIKTOR empowers engineers and domain experts at construction companies and engineering firms with basic Python knowledge to build their own technical design applications. Now, engineers at Heijmans used VIKTOR to create an application that takes over a lot of their manual calculation work.
Automation
"We have some unique knowledge within the industry", says VIKTOR co-founder and CEO Wouter Riedijk. "Of the analysis, design, and of software development. In 2017, we decided to combine these into one platform, specifically aimed at the construction and infra sector. To enable engineers to build their own applications for the automated generation of designs. Within these applications, data is centrally stored, and processes are automatized to save time, generate smarter solutions, and turn knowledge into assets."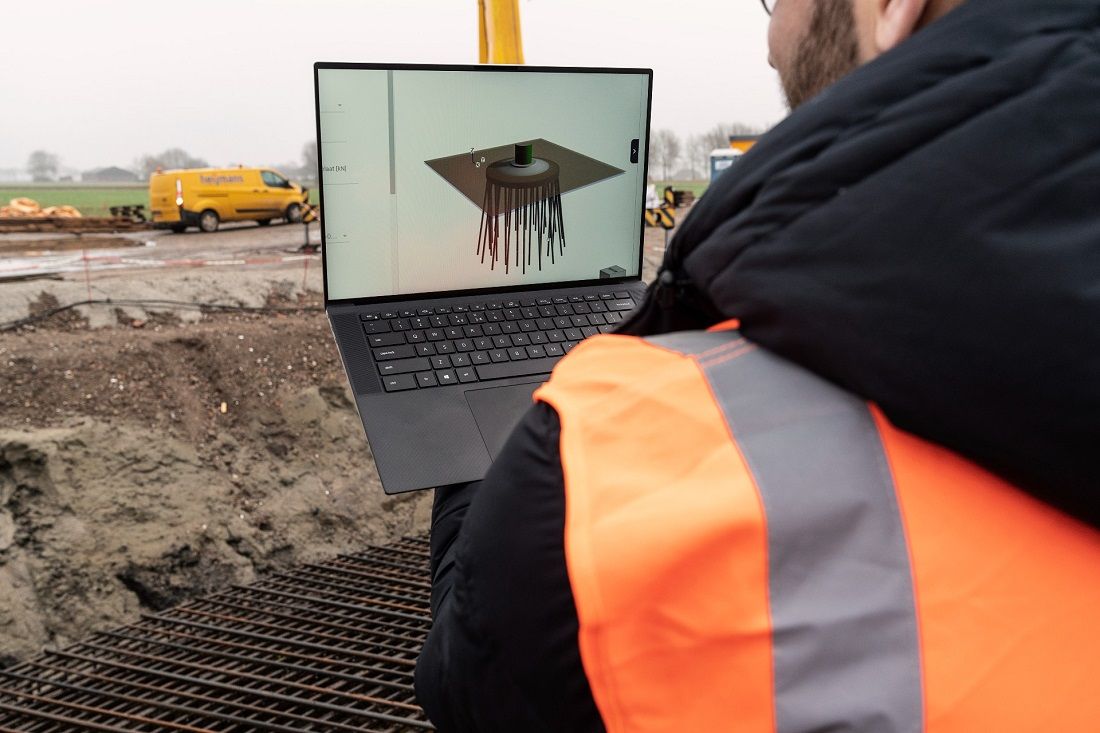 Together
A design consists of many variables that all influence each other. For example, with pile foundations: The width of the piles, the length, the soil, the load, the planning… When you turn one wheel, all the others start to turn as well. Multiple disciplines work on one design with each their own tooling and data sources. In an application, you can bring all of these together and simply press a button to come to one integral design. This is not only very efficient, but also gives them much more control over the process since all design calculations can be performed by Heijmans.
Better decisions
"This way, you can calculate many different scenarios much faster to generate different possible solutions", explains Wouter Riedijk from VIKTOR. "Multiple people can work simultaneously on a design. You create several designs within less time, which leaves more time to judge each design based on costs and risks, which enables better decision-making and improves registration on tenders."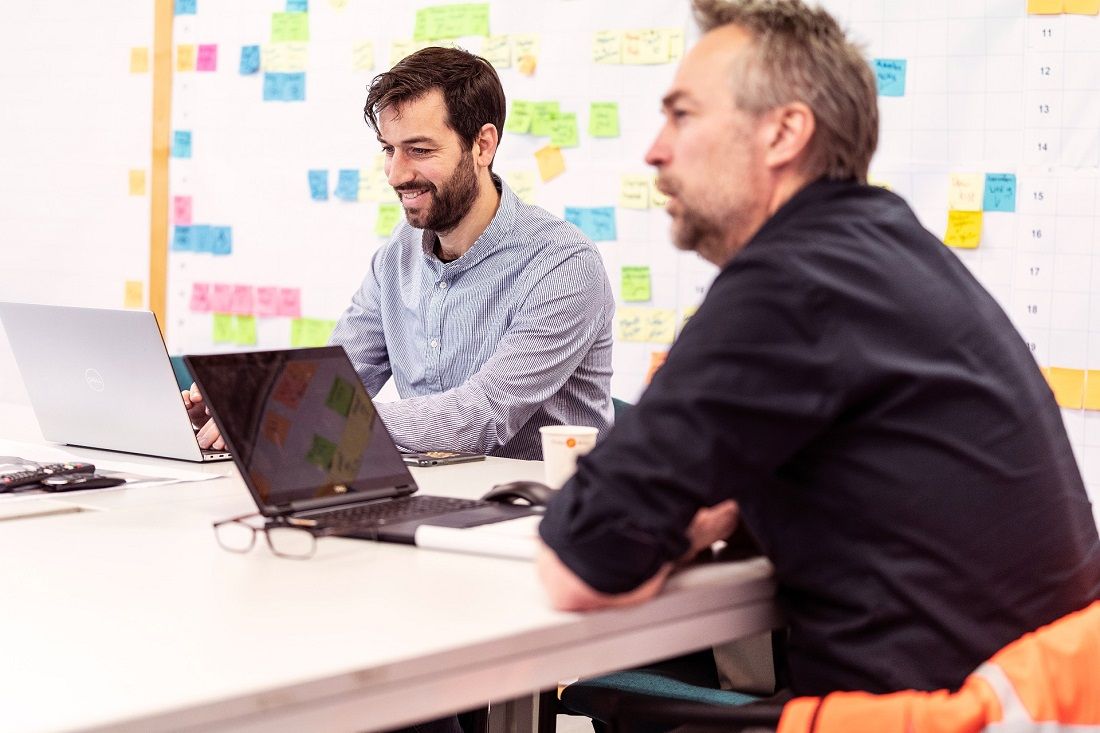 Digital Engineering Community
The application for the automated calculation for the design of wind turbine foundations is one example, but there are a lot more. De digitization of design processes is increasing within the engineering and construction world. Construction companies and engineering firms are even collaborating in this. That is also how the Digital Engineering Community (DEC) came to be: A group of organizations collaborating in the development of design applications for infra objects.
Soil bodies
"Within the DEC, there are now four applications that are developed in collaboration on the VIKTOR platform", tells Marcel Simons. "Geotechnicians at Heijmans, BAM, and Ballast Nedam were the first to build an application for the design of soil bodies. After that, five other constructors got on board as well. Within a year we (further) developed three more applications. Now, engineering firms are joining in as well!"
Competitive
A collaboration like this is not very common. The engineering and construction world is competitive. Construction companies are heavy competitors whenever they register for a tender. So why would you collaborate in the (co-)development of applications in which you share data and that allow everyone the same chance to generate the optimal design?
Journey
"It is true that you can see you are collaborating with your competitors. Everyone is in it for a strategic reason", states Wouter with a fresh look at it from the outside. "We have been through quite a journey together, the trust really had to grow. But once it was there, it quickly accelerated. The set-up is accessible: When someone has a good idea for an application, the other companies can join in voluntarily by in it investing in some way."
Higher level
"And if you don't do it like this, everyone starts building their own applications", adds Marcel. "That also makes it more difficult for clients to judge designs. Now, the top of our geotechnicians is collaborating and all of this knowledge is put into one application. That takes the whole industry to a higher level."
Building blocks
Moreover, the DEC works according to the building blocks principle: Only standard processes are automated within an application. Everyone drives piles, everyone builds soil bodies, everyone pours tarmac. Not one constructor distinguishes themselves with that. "But these building blocks can be used to create your own, distinct application", says Marcel. "The wind turbine foundation application is an example of that: It completely belongs to Heijmans."
Concrete
A short car ride away, the results of the application can be observed. The foundation of wind turbine number 6 currently consists of only a circle of 40 piles with a wickerwork construction on top. In a few days, they will start pouring concrete. The question arises: Can you also make a better foundation with such an application?
Optimal design
"You create an optimal design. That is always better", says Wouter. "Less material, safer, cheaper, less nuisance for the surrounding environment." "You also become more predictable, which means you are more likely to finish on time", adds Marcel. Wouter: "And more flexible: Whenever something doesn't work the way you planned, you simply generate a new design." Marcel: "Within certain boundaries, of course. You cannot build a foundation using gingerbread."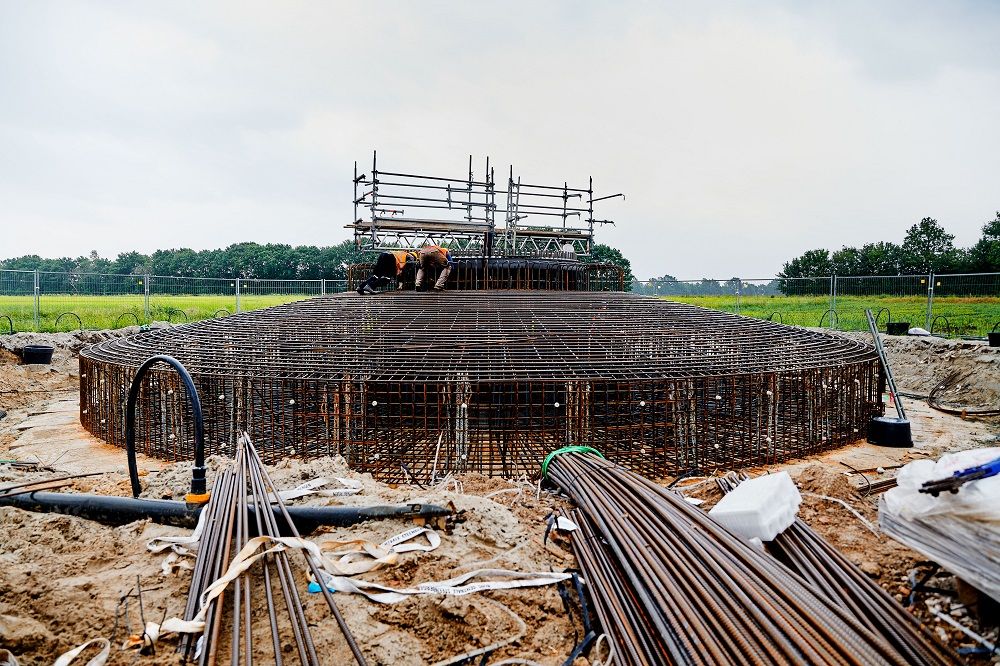 The sun has come up by now, but the mist is still hanging around. Inside the polder near Lage Zwaluwe lie six wind turbine foundations, waiting to be completed. After that, the wind turbine can be anchored on top. Partly a product of digitization and collaboration; and partly of old-fashioned manual labour.