There are many software programs that can be used to automate the design of objects. But what about data-driven decision-making throughout the project? If you want a solution that is fit to support all phases and disciplines involved in a building project whilst also being able to analyse project data, you can best do this by building your own application on the VIKTOR platform! With VIKTOR you can easily build your own applications that you can use to automate and optimize design and provide simplified interactive insights from source applications such as BIM360, Relatics, Primavera, Excel, and Revit. This way you are not only able to use your source application's software for automated and optimized designs, but also have access to a dashboard where you can view, analyse, compare, and check all project data.
Data-driven decision-making with Revit
Revit is a software package for BIM (Building Information Modelling) that can be used to build 3D design and construction models, much alike Tekla. Revit is an excellent tool for those in need of software for collaborative and multidisciplinary design processes. It provides access to intelligent and model-based processes to plan, design, construct, and manage buildings and infrastructure and is therefore a popular tool for companies in the Engineering and Construction industry. Especially for people from different disciplines, like Architecture, Engineering, and Construction, Revit is a great tool to facilitate working together in a collaborative design environment.
Besides using Revit to generate and optimize design models, you may also want to use it for other purposes, such as getting better insights, enhancing decision making, and managing your projects. But how? Unfortunately, Revit's database is hard to access, and therefore you will need other tools to acquire this information. The solution is building your own application with VIKTOR that you can use to automate and optimize design and provide simplified interactive insights from source applications such as BIM360, Relatics, Primavera, Excel, and Revit. This way you are not only able to use your source application's software for automated and optimized designs, but also have access to a dashboard where you can view, analyse, compare, and check all project data.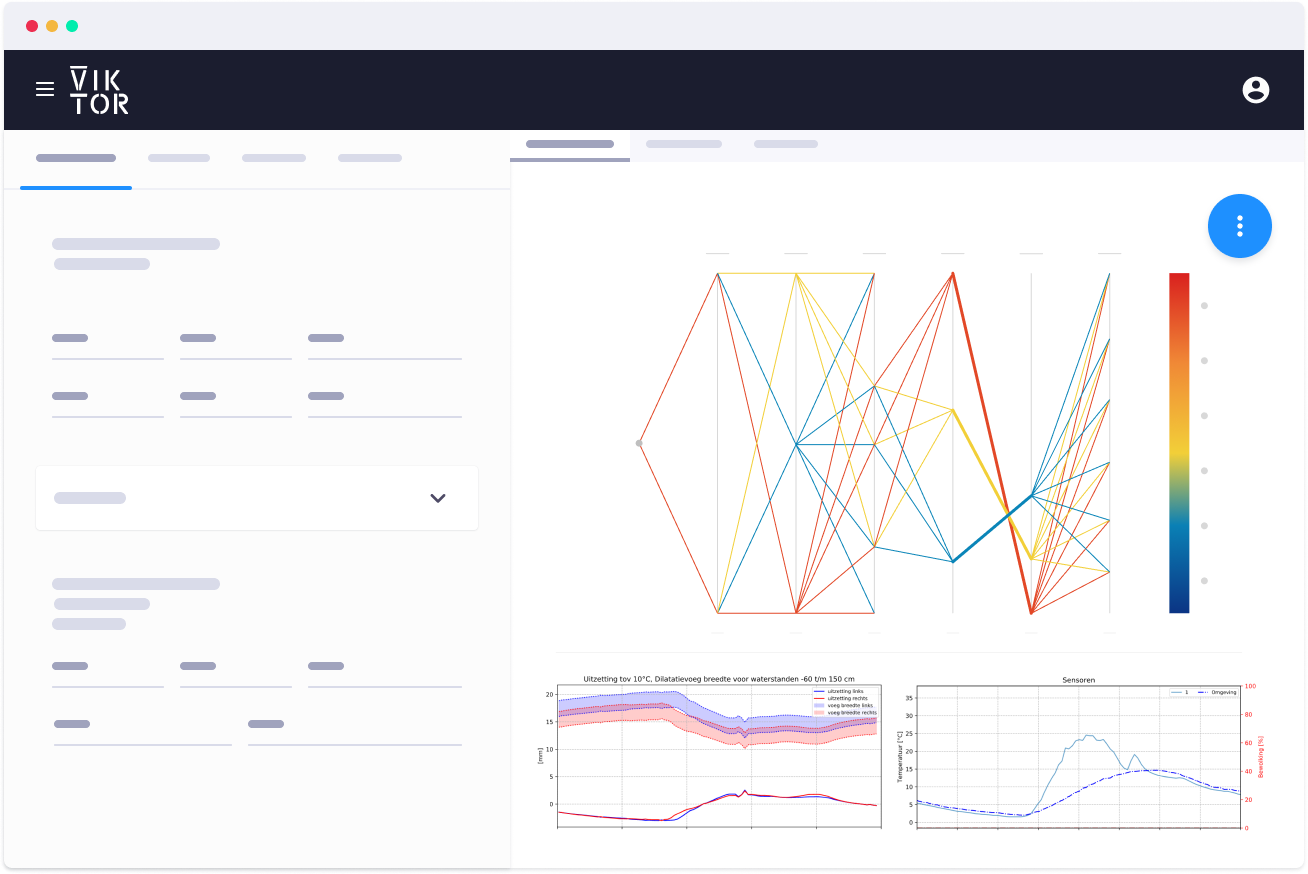 Dashboarding with interactive graphs, charts, and tabels in a VIKTOR application
Great potential, little accessibility
Especially compared to other software packages, Revit software is more data-intensive and can be used to build more sustainable designs. Where AutoCAD is most used for the creation of 2D drawings, Revit can also be used for modelling, cost schedule generation, collaboration, and change management.
Specialists required
Although software programs like Revit are very handy design tools, they do have a learning curve: Often only a specialist knows how it works. This makes other disciplines depend on both time and resources of these specialized individuals. Additionally, when working with design software, models are normally built manually. For example, when you design a house, you draw the roof, the walls, etc. one-by-one by hand. This could really slow down a project if something needs to change or if mistakes are made, because in that case everything needs to be redesigned manually (by the specialist) as well. On top of that, Revit does not provide its' users with an option to extract, view, and analyse data from its' database, which causes a lot of valuable insights to become lost.
Black box
Even though Revit is a very data-intensive software program, the contents of its' database remain a mystery to users. It is clear that when it comes to design features, Revit is already a popular tool for many companies. However, many software programs like Revit are also black boxes and in order to access the information that is hidden inside, a tool is needed to extract, visualize, verify, compare, and analyse data from a source application. Only then, the full potential of a software program is unlocked, and data can be used to optimize not only the design process, but other processes as well.
Great potential, lots of accessibility!
Luckily, there is a solution to both problems. By building a web-based application for any part of your workflow on the VIKTOR platform, you can integrate with every source application you want. Because VIKTOR is a platform made for engineers, it has a large variety of digital buildings blocks (like LEGO's), such as integrations with structural design software like Revit and Civil 3D. VIKTOR web apps provide a central database, where data is provided with version control, and an intuitive user-friendly interface where other disciplines can easily use encapsulated expert knowledge. Additionally, the interface provides you with a customizable dashboard where you can visualize interactive results to clearly interpret, analyse, and compare data. You can also quickly and easily generate and optimize designs based on a few input [parameters]https://www.viktor.ai/blog/46/parametric-design-cloud-engineering-construction). This way, you can become the specialist yourself and also use data from your source application to create more value on projects!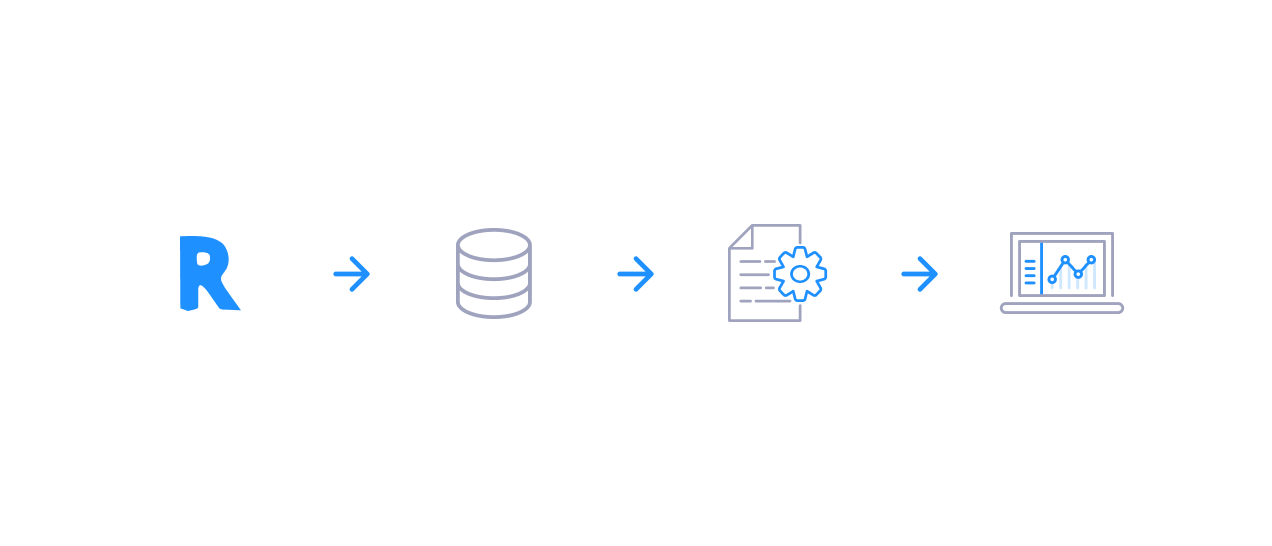 Turn your knowledge into asset!
Become the specialist
If you build an application on the VIKTOR platform that integrates with a software program, you can create a customized interface that you can use to control your source application. That means, if you integrate with Revit, you can work with Revit software without actually having to open Revit or have it installed on your device at all.
Because applications on the VITKOR platform are based on parametric design methods, you don't have to (hire a specialist) to calculate your designs manually any longer. Based on only a few input parameters and a set of additional requirements, you can use your application to generate the most optimal design for you within moments of time, that can easily be collaborated on or shared with others.
The creation of a design model through an integration with Revit, Civil3D, and Dynamo on the VIKTOR platform
Unlock full potential
If you integrate a source application with your custom application on the VIKTOR platform, you immediately gain access to the source application's database. Using Machine Learning algorithms, your application analyses data from all previous projects you have been working on. Based on that experience, the application automatically builds analytical models on demand. Since the applications learns from previous input, the more data and iterations (from different disciplines) you feed the application, the more specific these outcome predictions will become.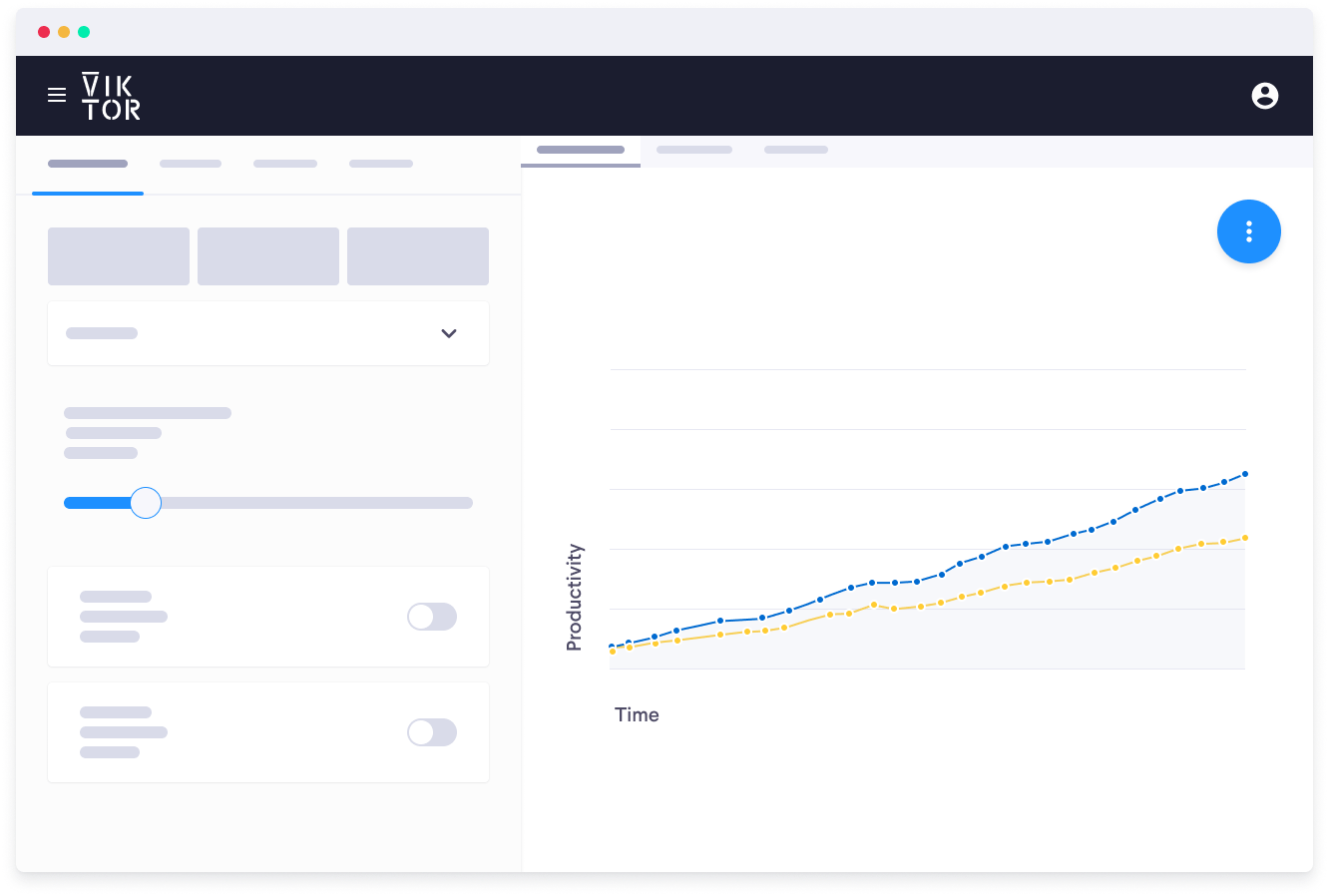 Improve your learning-curve!
Using this information, data can be visualized and used to communicate things clearly and effectively. You can customize your dashboard and visualize the desired data in the form of interactive graphs, plots, and infographics. For example, to:
Test whether objects meet the required standards
Apply Artificial intelligence and Machine Learning techniques to analyse and transform data
Use knowledge you gained from one project and apply it to another project (optimize and predict processes)
Make complex data more accessible, usable, and understandable
Compare results
Get valuable insights
Enhance decision-making
Anticipate errors
Additionally, you can integrate with multiple source applications, connecting tools and data from several projects. Especially once you start expanding your database this way, you can really start applying your knowledge and improve your learning-curve!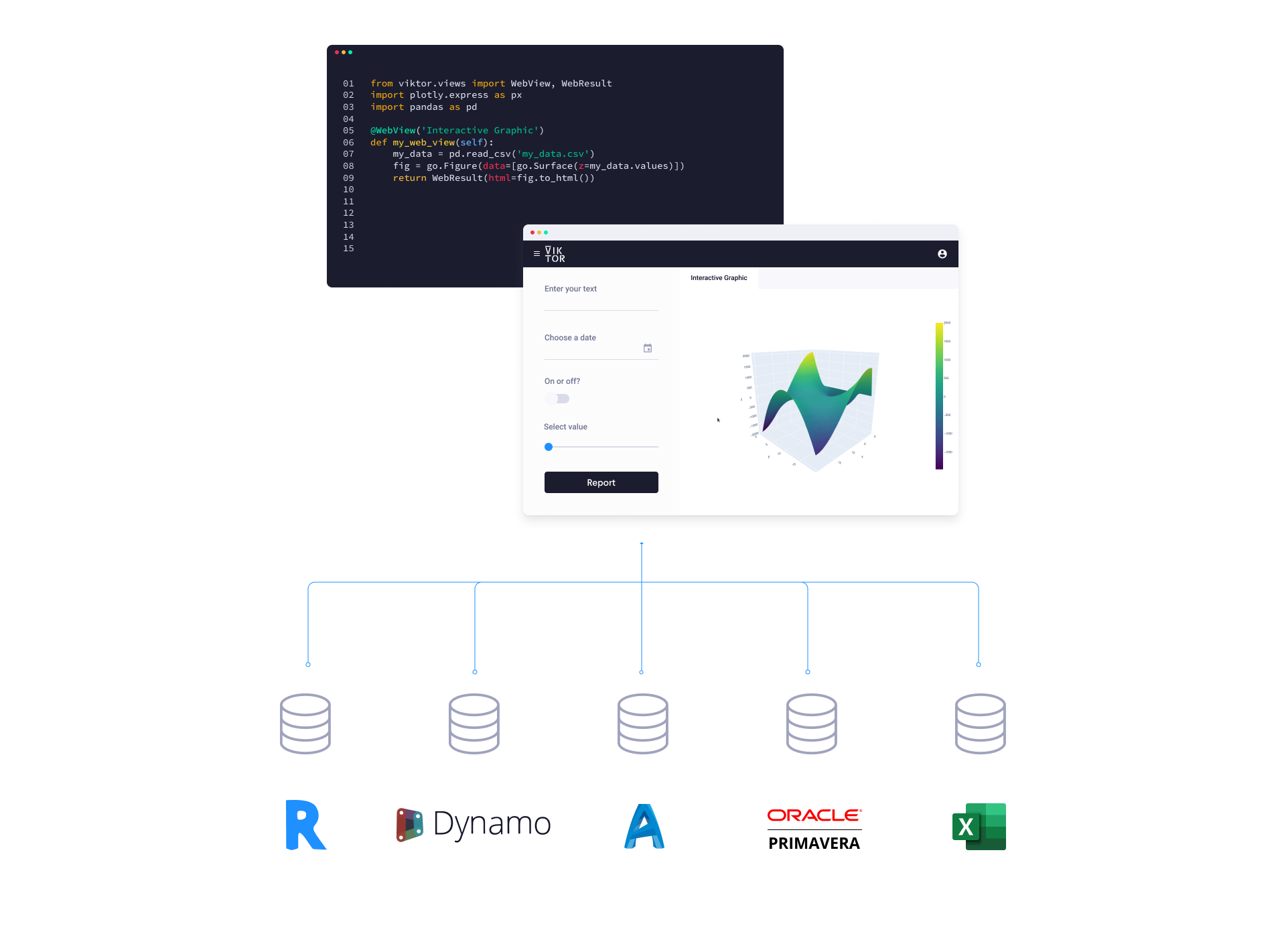 Integrate with as many software programs as you want to expand your database!
The first step to data visualization is the extraction of data. A powerful tool that is especially created as a plug-in on Revit, which allows for the extraction of data to different platforms (Excel, Access, Microsoft SQL, MySQL, and SQLite) and data serialization formats (Json, XML, HTML, etc.) using the standard nodes or packages, is Dynamo. Read more about how Revit's structural design software can be used, specifically through this Dynamo plug-in, on the VIKTOR platform.
See how you can build your own parametric design application now!