It may be difficult to visualize how to reach true collaborative parametric design. That's why we created a roadmap to help you evaluate how far you are in the journey and think about how to achieve the next step(s). Note: This is not a linear process – you can see it more as a guideline to evaluate what the foundation is for the next step. It is like building a pyramid; digitalization is the basis for building everything on top until you reach democratization. However, as the reach and power of your parametric design tools grows, it may be necessary to extend the basis and digitalize things that were not necessary to be digitalized before.
Circular process
We love it when people have big dreams. However, we always encourage you to start small. Even though the roadmap looks like a linear process, it is actually more of a circular one. We advise you to try and go through all the steps as quickly as possible, learn from your experiences, and start the cycle again. Don't get stuck in automation and optimization, only to discover afterwards that you cannot properly distribute and democratize your tools.
7 stages of collaborative parametric design
1. Digitalization
Digitalization is the first step. We assume that most organizations are not creating their designs using pen and paper anymore but depending on your ambitions it may be necessary to digitalize other parts of the workflow that are not digitalized yet. For example, data sharing between colleagues or registration of data at the construction site.
2. Standardization
After digitalization follows the second step, which is the standardization of your processes. We don't mean that you should provide just a limited number 'standard' solutions, designs, or products. It is about always following a clear and well-defined path to find the right solution. Even though each design is different, the process to create it is very similar each time if you think about!
So, how do you go about this? Try to sketch your process in a flowchart. At the top you will have all input that is relevant for your design (dimensions, materials, etc.). At the bottom you have a design that fulfils the requirements. You process is standardized if you can define all steps and choices needed to go from 'input' to 'solution' in such a way that you can simply follow a path without landing in a situation that requires improvisation.
Standardization not only applies to designs but data as well. To standardize, make sure data is stored in an even and consistent way. Think also in input data obtained from the jobsite, time sheets, CPT measurements, or other things alike.
3. Integration
The third step is integration. If you want to avoid all the manual copy+pasting of information, you must find a way to break the boundaries between all the software packages and data sources you use to create your designs. That way, the various models and data sources you are using can communicate with each other, which is necessary if you want to automate processes. This can be done, for example, by using an API (Application Programming Interface) provided by the software vendor or using plug-ins in Grasshopper or Dynamo.
For example, for your parametric design tool you may have to combine spreadsheets (e.g. Excel) with visual programming tools like Grasshopper or Dynamo, structural design software like SCIA, and/or a programming language like Python.
4. Automation
Nice, copy+paste is gone now! But wait, are there still some actions that need to be performed manually within the different software packages you are using? Now it is time to eliminate those steps as well!
Through automation, your parametric model can run all software packages and access all data sources automatically. You want to reach the point where you only have to provide the input variables, run the model at the push a button, and get the results. For this, all processes should be standardized, and all necessary software integrated.
5. Optimization
After automation follows optimization. Countless calculations need to be done before you end up with the optimal design. You don't want to do all these iteration by hand but rather use an algorithm that helps you calculate hundreds of solutions in an instant to find out what the optimal outcome is.
At this point, it is important to have tools that not only allow you to run multiple calculations but also help you to find the best and most optimized design and make it possible to compare multiple solutions in an insightful way. We noticed that results are most insightful when they are presented in a graphical way, thus, instead of providing a bunch of data, try to use graph(ic)s, 3D models, and other visual representations.
6. Distribution
Distribution is an important but often underestimated step. People often think that automation and optimization require much more attention, which is not true at all! With distribution we mean how tools are shared, which is very important. Not having a good system in place can affect your complete project or organization.
Let's illustrate this with a simple example. Let's think of any model that is placed on the company network drive, for example a Grasshopper script. With a bit of luck, people will be able to find, understand, and use it instead of having to start from scratch. So, they copy this model on their local drive and use it. But what happens if you discover a bug or make an improvement to your model after that? In that case, you update the script and publish it on the network drive again. However, the people who already downloaded your previous version are now using the 'wrong' one. So the question is: How can you be sure that everyone is using the latest version? Moreover, what happens if people have already modified a local copy of the model for their own specific situation? You may end up with all kinds of different versions of the model, with and without bugs, that all come up with numerous different results.
Thus, having good distribution means making sure that:
People are aware that different models are available, and they are able to find the ones that are suited for their case easily.
You have a user management system. Thus, you have control over who can access, use, and modify different models. And you can remove that right if necessary.
You can manage how improvements to the models are made and how different people can help with creating a better tool.
People always use the right version of the model and data.
7. Democratization
Democratization is the last step of the roadmap to collaborative parametric design. After you have found a way to properly distribute your tools, you have to ask yourself the question: Is anyone actually able to use them? That is the essence of democratization: Transforming the parametric design tools that only you or a handful of experts can use into something anyone can and wants to use. User-friendliness of your tools is key for adoption. If your tools are too difficult to understand, nobody will end up using them at all. Many users may not feel comfortable using Python, Grasshopper, Dynamo, and others. That is why you have to find a way to create applications with a user-friendly interface that are easy to understand and navigate for everyone and, most important, that provide real value for the end user. But how?
The answer: Make the end-user part of the process. Constantly ask them how they feel about the tools you are creating. This not only results in better tools but makes the end-users feel ownership. If you are interested in learning more about this topic, we wrote a complete guide addressing user-centric tool creation: Building successful applications (that others want to use as well).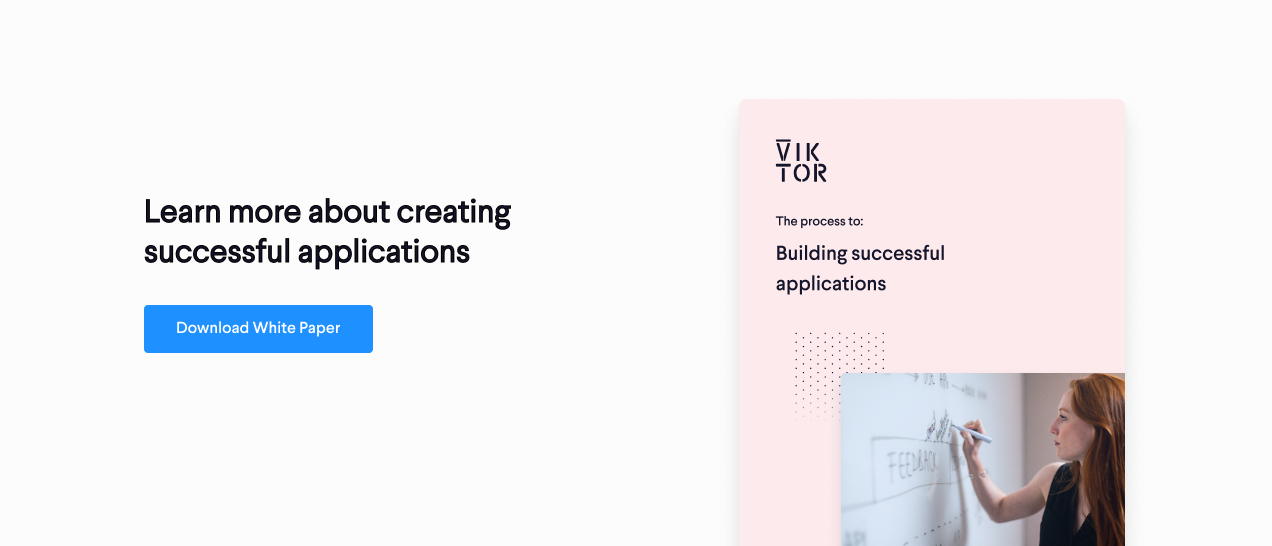 Application development platforms
Over the past years, application development platforms are becoming more popular. These platforms facilitate the democratization of parametric design methods by enabling people to create user-friendly web applications that, besides easy distribution, can easily be used for collaboration by all stakeholders (e.g. direct colleges but also other departments, organizations, or clients) to find the best solutions for a project. But more on that later.